The Group Fast
DAY 9
---
Fast: Lunch Read: Daniel 9 Verse: Daniel 9:4-6 "I prayed to the Lord my God and confessed: "Lord, the great and awesome God, who keeps his covenant of love with those who love him and keep his commandments, we have sinned and done wrong. We have been wicked and have rebelled; we have turned away from your commands and laws. We have not listened to your servants the prophets, who spoke in your name to our kings, our princes and our ancestors, and to all the people of the land." Prayer: Search Me Confession is acknowledging that we have missed the mark, we are lost, and we need a Savior. Confession reminds us that we can not do life alone. We need God to guide us and to lead us as we learn to become more like him. There are times we need to ask God to search our hearts to show us where we have fallen short and then to hand those shortcomings back to him.
---
Day 9 Reflection
---
1. Do you remember to confess your sins to God? 2. Do you ever notice yourself trying to justify your sins as "not that bad"? 3.Why is it important to confess your sins to God?
---
DAY 10
---
Fast: Dinner Read: Daniel 10 Verse: Daniel 10:12 "Do not be afraid, Daniel. Since the first day that you set your mind to gain understanding and to humble yourself before your God, your words were heard, and I have come in response to them." Prayer: Empowerment Courage comes when we remember that God is bigger than it all. He hears our prayers, our fears, our cries for help. God is always with us and will give us the courage to make it through if we ask him to. He alone will empower us to do the impossible.
---
Day 10 Reflection
---
1. What are some things that you wish God would reveal to you? 2. How has God given you courage in a moment where you may have needed it most? 3.How do you define courage?
---
DAY 11
---
Fast: Breakfast Read: Daniel 11 Verse: Daniel 11: 35 "Some of the wise will stumble, so that they may be refined, purified and made spotless until the time of the end, for it will still come at the appointed time." Prayer: Fill Me Our relationship with Jesus is just that, a relationship. It takes work, there will be hard times, and we may stumble. But God is so rich in mercy that He uses those difficult times to refine us and prepare us for His return. When we ask Him to fill us He will do just that.
---
Day 11 Reflection
---
1. What is your first reaction when you go through difficult times? 2. Do you ever get frustrated from the constant strain of life? How does Jesus provide during those times? 3. What is the hope that we have in Jesus?
---
DAY 12
---
Fast: Electronics (non-work use) / Snacks Read: Daniel 12 Verse: Daniel 12:8 "I heard, but I did not understand. So I asked, "My lord, what will the outcome of all this be?"" Prayer: Guidance Do you ever forget that God has all the answers? I know I do! The Bible tells us "Ask in His name and in His will and we shall receive." When we ask God what to do He is faithful to answer. It may not always be the answer we are looking for, but it certainly is the answer we will always need.
---
Day 12 Reflection
---
1. Has there ever been a time God has answered your prayers? 2. What are some verses throughout the Bible that talk about God guiding us? 3. What is your initial reaction when you don't understand things that are going on?
---
DAY 13
---
Fast: Dinner Read: 1 Thessalonians 1 Verse: 1 Thessalonians 1:3 "We remember before our God and Father your work produced by faith, your labor prompted by love, and your endurance inspired by hope in our Lord Jesus Christ." Prayer: Lead Me When we are sure of our faith in Jesus it brings about the things of the Spirit. Love, endurance, patience, and so much more. Our faith is fueled by the time we spend with God learning about Him so we can become more like Him. We have to ask God to lead us in His ways and in His truth.
---
Day 13 Reflection
---
1. How often do you prioritize your Bible time? 2. Where is somewhere God is calling you to go or something God is calling you to do? 3. Is there anyone in your life that you have seen be this kind of living testimony for Jesus like in 1 Thessalonians 1?
---
DAY 14
---
Fast: Lunch Read: 1 Thessalonians 2 Verse: 1 Thessalonians 2:8 "Because we loved you so much, we were delighted to share with you not only the gospel of God but our lives as well." Prayer: God Send Me Our great commission is to go and spread the gospel. We can do this through directly sharing God's word but also by sharing God's message through the manner in which we live our lives. Are you ready to be sent?
---
Day 14 Reflection
---
1. In your own words what is the gospel message? 2. Has there ever been anyone in your life who deeply cared for you displaying the love of Jesus? 3. Is there anyone in your life that you can be a display of God's love for?
---
DAY 15
---
Fast: Full Day Fast Read: 1 Thessalonians 3 Verse: 1 Thessalonians 3:13 "May he strengthen your hearts so that you will be blameless and holy in the presence of our God and Father when our Lord Jesus comes with all his holy ones." Prayer: Surrender In order for God to be able to transform our lives we have to surrender to Him. When we decrease our desires and our wants we are able to let God increase in our lives becoming a living testimony for Him.
---
Day 15 Reflection
---
1. What are some things in your life that you need to decrease in order that God may increase? 2. Is there anything in your life, past or present, that you struggled to let go of? 3. Has there ever been anyone in your life who had a faith that deeply encouraged you?
---
DAY 16
---
Fast: Dinner Read: 1 Thessalonians 4 Verse: 1 Thessalonians 4:3 "It is God's will that you should be sanctified:" Prayer: Sanctified Sanctified simply means "set apart." God wants us to live lives that are set apart from this world. When we choose to follow Jesus we choose freedom. God's freedom always brings what is best and life giving. His freedom is full of Hope.
---
Day 16 Reflection
---
1. What are your thoughts on God and the freedom He gives? 2. What do you think it means to be set apart for Jesus? 3. How did Daniel live set apart for Jesus?
---
DAY 17
---
Fast: Lunch Read: 1 Thessalonians 5 Verse: 1 Thessalonians 5: 5 "You are all children of the light and children of the day. We do not belong to the night or to the darkness." Prayer: Identity It can be easy to put your identity into many different things, but when you accept Jesus into your life your identity is simply Jesus. He cleanses you and changes you into His likeness. He offers you life and freedom.
---
Day 17 Reflection
---
1. What things do you think contribute to your identity? 2. What do you think it means to have your identity in Jesus? 3. Looking back at Daniel, what were the things he placed his identity in?
---
DAY 18
---
Fast: Breakfast Read: 2 Thessalonians 1 Verse: 2 Thessalonians 1:5 "All this is evidence that God's judgment is right." Prayer: God Protects His People God is described throughout the Bible as a just God. He will take care of His people and there will be justice for evil. But God, so rich in mercy, sent His Son to care for the people He created. All we have to do is accept Him as our savior.
---
Day 18 Reflection
---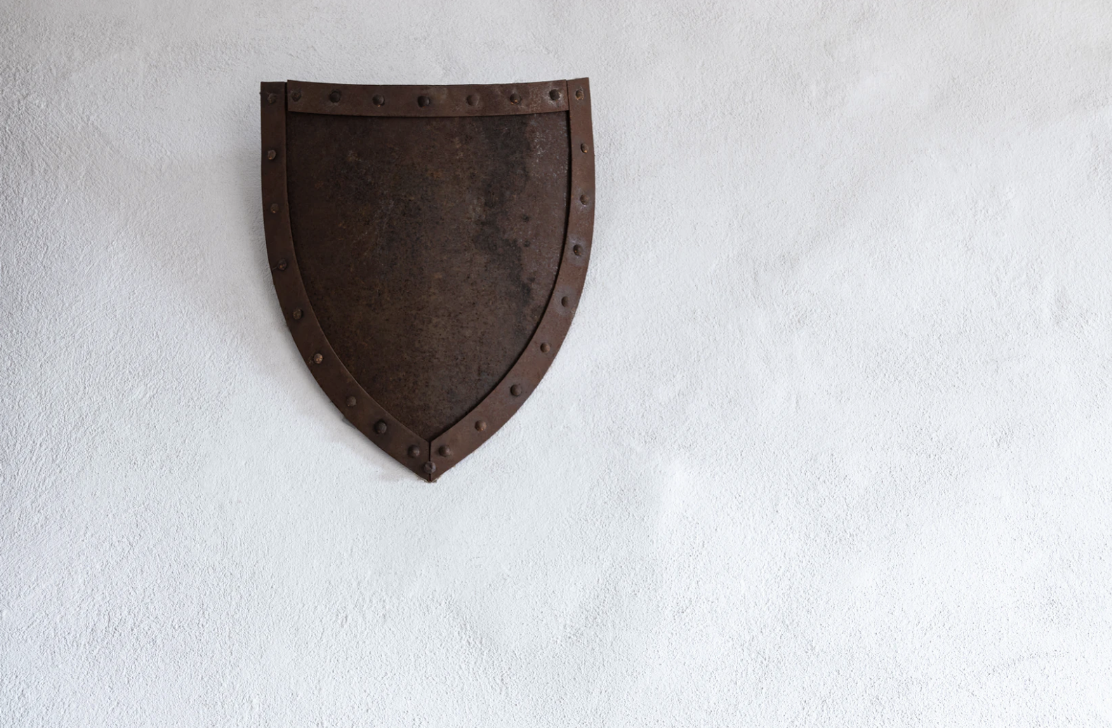 1. What thoughts do you have on God being a just God? 2. Knowing that destruction will one day come, how does this impact your desire to share the gospel with those you encounter? 3. How did Daniel share the Gospel with the lost city he was in?
---
DAY 19
---
Fast: Electronics (non-work related) / Snacks Read: 2 Thessalonians 2 Verse: 2 Thessalonians 2:16-17 "May our Lord Jesus Christ and God our Father encourage your hearts and strengthen you in every good deed and word." Prayer: Encouragement There are times when we all can be discouraged. Daniel went through several years where he underwent trials or was seemingly forgotten about. But he let the Lord encourage Him by daily spending time in prayer and seeking God's word. Daniel was freed from his worldly concerns because he fixed his gaze on Jesus.
---
Day 19 Reflection
---
1. What is your initial response when you feel discouraged? 2. Do you find it easy to go to God in prayer when you are having difficult times? Why or why not? 3. Look back on the book of Daniel, How did he deal with discouraging times?
---
DAY 20
---
Fast: Lunch Read: 2 Thessalonians 3 Verse: 2 Thessalonians 3:16 "Now may the Lord of peace himself give you peace at all times and in every way. The Lord be with all of you." Prayer: Free Me In this world you will have trouble, but take heart! God has overcome the world. We can have peace because we know God is in control. We are free! He already conquered death and He will be one day coming again!
---
Day 20 Reflection
---
1. What does peace look like to you? 2. What are your thoughts about Jesus one day returning for the church? 3. Look back on the book of Daniel, he had many visions of things that had not yet happened; how did he handle having such knowledge?
---
DAY 21
---
Fast: Breakfast and Lunch Read: John 3:16 Verse: Philippians 1:9-10 "I pray your love would abound more and more with knowledge and discernment, so that you may approve what is excellent and be pure and blameless for the day of Jesus' return." Prayer: I Give You Everything I hope that the last 21 days have drawn you nearer to God. That it has shown you that He has got you, that He is moving even when you don't see it, and that He is bigger than anything you could ever face. Daniel stood firm in the fact that God is sovereign and he was never afraid to stand out for him. Dare to be like Daniel, dare to let God have everything you can give.
---
Day 21 Reflection
---
1. What has God taught you over the last 21 days? 2. Is there anything you need to give to God right now? 3. How will you take what you have learned and use it in your daily life?
---
---
The 21 Day Fast
As a church family, we are separating ourselves for twenty-one days. During these 21 days learn to worship God in a new, deeper way. Praise like never before. Write down and pray about things that God puts on your heart, and then watch him work.
THE FULL DANIEL FAST
On the Daniel Fast, you eat plant-based meals that are nutritious and delicious, while setting aside other foods as an act of worship and sacrifice to the Lord. - It's basically a strict diet that last 21 days! You can read all the dietary guidlelines here.
​
Or, just join us for "The Group Fast" every day as we walk through the fast together!